Gilbert De La Garza, Esq.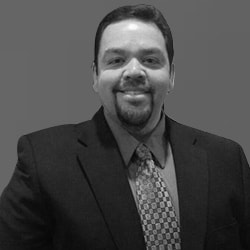 Education
Texas A&M University—Kingsville
Practice Areas
Divorce
Child Custody and Support
Criminal Defense
Personal Injury
Probate and Estate Planning
Contracts
Real Estate
Since 2001, Attorney Gilbert De La Garza has served clients in a variety of legal issues. In the past 17+ years, he has represented clients facing a wide array of challenges and has achieved many successes on their behalf.
Before starting his own practice dedicated to family law and personal injury claims, Attorney De La Garza worked for 2 premier law firms in Corpus Christi. During this time he represented several high-profile plaintiffs who were sued for wrongful death and hit with serious personal injury claims. This gave him an insider glance into what it takes to make a successful personal injury case and how defendants and opposing counsel think during such proceedings.
He has also handled many family law cases and, since establishing his own firm, has dedicated the majority of his time to family legal issues. In his time as a dedicated family law practitioner, Attorney De La Garza has perfected his understanding of the Texas Family Code and all family law matters that people face in their everyday lives, including very complex family law matters dealing with interstate custody, jurisdictional issues and military benefits during divorce.
As an extension of his passion for serving families, he also practices probate, real estate, and personal injury law, in order to help clients and their loved ones navigate difficult times with the right information and wise legal counsel.
When he is not working, Attorney De La Garza passes the time with his wife, Monica, and his two kids, Briana and Gabriel. He also enjoys live music, playing golf, and enjoying the outdoors.