Jessica Warren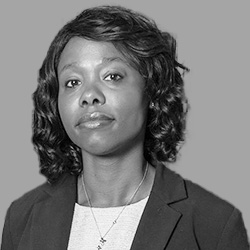 Attorney – Licensed in Texas
Education
Valparaiso University School of Law
Texas Lutheran University
Member
Practice Areas
Criminal defense
Estate planning
Attorney Jessica Warren is a proud longtime resident of the Lone Star State. Having been born and raised in Texas, she is especially excited to have the opportunity to help families in her community with criminal defense and estate planning cases.
Miss Warren began her legal work while attending Valparaiso University School of Law. She clerked for a civil judge at the Superior Court in Crowne Point, Indiana. Attorney Warren credits this experience for helping her understand the many nuances unique to local and state civil procedures. She was able to witness how a single mistake could derail a case and, as such, has developed a work ethic and attention to detail whereby she ensures the correct steps are followed from the start.
Her work has also been influenced by the lessons imparted on her by her mentors. Most notably, Attorney Warren was struck by tales of lawyers with unquenchable thirsts for litigation, even when it may not have aligned with their clients' best interests. In response, Miss Warren takes care to candidly advise her own clients of when legal action may not be advantageous.
Attorney Warren draws from every facet of her experience to provide excellent, comprehensive legal counsel and representation. On her road to becoming the skilled lawyer she is today, she also studied psychology and finance. She uses this knowledge to enrich the arsenal at her disposal to advocate for her clients.
In 2015, Attorney Warren founded JWC Legal, PLLC. She incorporated the mastermind theory, whereby a group of people committed to working towards a common goal can yield wonderful results. She retained a network of employees and Of Counsel attorneys devoted to helping clients handle legal issues efficiently while reaching solutions that protect their best interests.
At Mathur Law Offices, P.C., Attorney Warren is able to continue working alongside equally ambitious and skilled attorneys to provide outstanding legal services. She is eager as ever to use her position to make a difference in her community and in the lives of her clients.