David S. Reese
Attorney at Law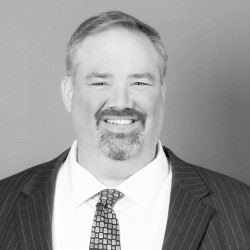 Education:
Oklahoma State University, Bachelor degree in Business Administration, 1991
Southern Methodist University, Dedman School of Law, Doctorate of Jurisprudence, 1994
Member:
State Bar of Texas
Federal Dallas Bar Association
Judiciary and Community Involvement Committees of the Dallas Bar Association
Practice Areas:
Contract Law
Criminal Law
Family Law
Attorney David S. Reese began his legal career in 1994, working as a contract attorney. Over the past 24 years, Attorney Reese has continued to extend his legal knowledge and experience by working for numerous firms and companies in need of legal representation. He is comfortable working in a variety of legal areas, though his main focus has fallen on contract law, criminal law, and family law. Attorney Reese is practiced in handled cases through mediation, and also has extensive experience reaching settlements and verdicts for his clients.
After attending Oklahoma State University to earn his bachelor's degree, Attorney Reese studied at Southern Methodist University, Dedman School of Law. During his time at school, David S. Reese worked as a law clerk to pay for tuition and earned his J.D. in 1994 after several years of hard work. He graduated on the Dean's Honor Roll and was awarded several scholarships throughout his time at school, including the President's Distinguished Scholarship, and the Outstanding Scholar Phi Kappa Tau.
In addition to his impressive legal experience, Attorney David S. Reese also counts himself a skilled financial advisor. From 2004 to 2006 he advised clients on their needs, goals, and risks, created investment strategies, and ensured all investments aligned with regulations. David S. Reese often worked with multi-million dollar clients, and later used this financial experience to work as an attorney for multiple Fortune 500 technology companies. Attorney Reese's extensive legal and financial experience has helped him gain a thorough understanding of business law, contract law, and several other legal areas.
Contact Mathur Law Offices, P.C. today for legal help from Attorney Reese or one of our other skilled lawyers.