Laura Byno
Attorney at Law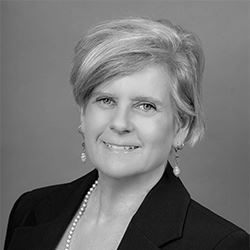 Education:
University of Texas at Arlington
Southern Illinois University
Virginia Tech
Member:
State Bar of Texas
Northern District of Texas Federal Court
Association of Texas Professional Educators
Practice Areas:
Criminal defense
Family law
Municipal offenses
Attorney Byno is an accomplished educator and lawyer. Her lifelong dedication to learning and improving her skills is evident in her case successes and the impact she has had on her community.
Attorney Byno graduated cum laude from Southern Illinois University with a juris doctor in law review in 1993. Shortly thereafter, she worked as a partner at Byno & Byno, P.C. During her years at the firm, she regularly handled family law and criminal defense cases. She also worked closely with municipal offenses.
Outside of her legal practice, Attorney Byno doubles as Teacher Byno. She has been a science teacher for nearly two decades and has left a legacy that will last much longer. At Irving ISD, she established the protocols to monitor and tutor at-risk students for the STAAR test (then known as the TAKS test), during which she successfully raised eighth grade science test scores by 20%.
At her current school, Grapevine-Colleyville ISD, she teaches all levels of science from 8th grade to high school AP classes. She serves as a leader inside and outside of the classroom as Chemical Hygiene Safety Officer across many of the district schools and as GHS Ecology Center co-manager, where she coordinates classes, maintains the environment, monitors the creek water quality, and sustains community interest and engagement.
In her free time, Attorney Byno continues to pursue activities that allow her to give back to her community. She volunteers for both the Texas Stream Team and the TCU Bat Outreach Project to make a positive impact on her local community and environment.