Marilyn Wells
Associate Attorney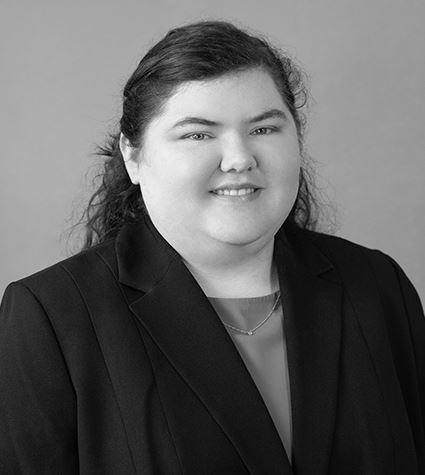 Education:
Texas A&M University School of Law, Juris Doctor, Law
Centenary College of Louisiana, Bachelor of Arts, History and Studio Art
Work Experience:
Associate Attorney, Garza Legal Group, PLLC
Associate Attorney, Law Offices Eric Cedillo, PC
Associate Attorney, The Devadoss Law Firm, PLLC
Legal Intern, Brian Walker Law Firm, PLLC
Practice Areas:
Estate Planning and Probate
Personal Injury
Criminal Defense
Family Law
Business Law
Workers' Compensation
Marilyn graduated from Texas A&M University School of Law in May 2019 with a Juris Doctorate—with a concentration in Business Law. She later passed the Texas State Bar in October 2019.
While a student at Texas A&M, she was very involved in campus life. Marilyn was not only a member of the Phi Delta Pi International Legal Honor Society but was also the Vice President of the Women's Law Student Association. She was also dedicated to her studies and was in the top 31% of the Dean's list for three semesters.
We are beyond excited to welcome Attorney Marilyn Wells to the Mathur Law Offices, P.C. team. She is known for her public speaking skills, attention to detail, and dedication to excellence. To provide clients with the high-quality representation they deserve, Attorney Wells works tirelessly to hone her skills and stay up-to-date on legislative updates, and in that vein, she has received a Legal Research Certification from LexisNexis.
Attorney Marilyn Wells has successfully handled hundreds of hundreds of cases. Her work experience has afforded her the opportunity to gain experience in a wide range of legal practice areas, and she has handled cases in probate court, estate planning, federal workers' compensation and retirement disability cases, family law, criminal law, and personal injury law.
Contact Mathur Law Offices, P.C. to schedule an initial consultation and discuss your case with a member of our team today. Call (888) 867-5191.