Dallas Drug Crime Attorney
Fight Your Drug Charges! Contact Us Today At
(888) 867-5191

.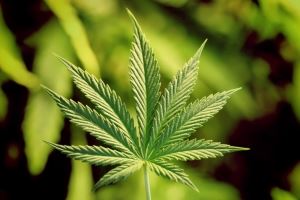 Drug crimes in Dallas are the subject of intense scrutiny from law enforcement on the federal, state and local levels. If you or your loved one stands accused of a drug crime, our firm's Texas criminal attorneys are prepared to fight aggressively on your behalf.
Reasons To Choose Us
Personalized Attention
Defending Texans' Rights Since 1999
Former Chief Felony Prosecutor on Your Side
Track Record of Success
Client Satisfaction Is Our #1 Priority
Legal Services Available in English, Hindi, Spanish, Vietnamese, and Urdu
We can handle a wide range of drug crime charges, including:
Possession, Sale & Cultivation of Marijuana
Sale and Trafficking Offenses
Manufacturing Charges
Drug Crimes Involving Cocaine and Methamphetamine
Drug Crimes Involving Heroin and Prescription Medications
Common Drug Offenses in Dallas
Possession
While you may think that there is no way to combat a possession charge or intent to distribute, you may have a way to clear your name. If for example, the officer searched you without a warrant or probable cause, you may be able to have the evidence suppressed on the grounds that your Fourth Amendment was violated.
Trafficking
You can be charged with drug trafficking whether you are at the head of an international drug trafficking organization or if you are accused of acting as a mule.
The penalties for trafficking under federal law are astonishingly harsh. If you are charged with trafficking between 500 and 4,999 grams of cocaine, for example, you can be sentenced to a minimum of 5 years in prison and up to 40 years, along with a fine of up to $5 million.
Work with a Proven Legal Team
At Mathur Law Offices, P.C., our legal team has successfully handled many drug crime cases; our victories speak for themselves. We work diligently to protect our clients' futures and we fight aggressively on their behalves.