Domestic Violence Attorney in Dallas, TX
We Can Defend You. Call Us Today At
(888) 867-5191

!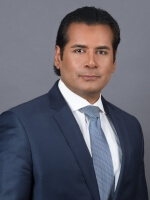 Although you have the legal right of maintaining your innocence until proven guilty, the harsh social stigma surrounding family violence may cause unfair bias in your case.
As our firm actively practices both criminal defense and family law, we have the unique insight and skills needed to ensure that your rights are protected and that you have the best possible chances of obtaining a favorable resolution.
Reasons To Choose Us
Extensive Track Record of Not Guilty Verdicts & Dismissals
Personalized Representation for Every Single Case
Legal Services in English, Hindi, Spanish, Vietnamese, and Urdu
Schedule Your Consultation Today
Dallas Domestic Violence Attorney Fighting Serious Charges
Domestic violence encompasses a variety of criminal offenses that involve any type of abusive action committed by one family member against another. While there is no specific domestic violence charge or statute, criminal courts will typically prosecute individuals with some type of assault or battery offense when the victim is a family member.
By legal definition, family members may include:
Domestic Partners
Immediate Relatives
Domestic Violence Penalties in Texas
Texas courts have the ability to prosecute domestic violence offenses as either misdemeanors or felonies. Charges will depend on a number of circumstances involved in a case, including the nature of the offense, whether or not serious bodily harm was caused and the accused individual's criminal record.
If convicted of domestic violence, the penalties include:
Class C Misdemeanor - A $500 fine
Class A Misdemeanor - Up to a $4,000 fine and/or up to a year in jail
3rd degree felony - Up to a $10,000 fine and a 2 to 20-year prison sentence
2nd degree felony - Up to a $10,000 fine and a 2 to 20-year prison sentence
1st degree felony - Up to a $10,000 fine and a 5 to 99-year prison sentence
Felony allegations will result in mandatory terms of imprisonment.
Effects of a Domestic Violence Conviction on Your Life
Having a domestic violence offense on your record can be damaging to all facets of your life, even after you have completed your criminal sentence.
Your conviction can affect your ability to:
Pass employment background checks
Possess firearms
Pursue higher education
Find housing
Obtain a favorable child custody agreement
Since a domestic violence conviction is also viewed negatively by many in society, it is important that you work with a seasoned attorney to help defend your charges.
Fight Your Charges Today
If you are currently facing a domestic violence allegation in Dallas, then you need to equip yourself with the experienced legal representation our firm can provide. Domestic violence cases present many challenges, both to the defense and the prosecution. In many instances, personal relationships and histories can complicate a discovery of the facts, and many cases turn into a battle of he-said, she-said. Although this may be the case, the public and legal communities take domestic violence extremely serious and work diligently to gain convictions.
To learn more about what our firm can do to craft an effective defense strategy, call (888) 867-5191 for a confidential case evaluation.