Dallas Sex Crimes Defense Attorney
Facing Allegations for a Sex Crime? Call
(888) 867-5191
At the Mathur Law Offices, P.C., our Dallas sex crime attorneys draw from decades of criminal defense experience to challenge every element of the prosecution's case. Sex crimes are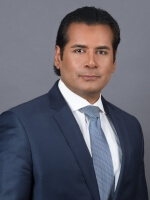 a top priority for prosecutors, and they exert substantial efforts to gain convictions.
Our firm strives to not only protect your rights throughout every stage of the legal process, but to also craft a solid defense that will help you protect your freedom and future.
The Advantages of Choosing Our Law Firm
Proven Legal Advocacy Since 1999
Numerous Satisfied Clients
Fluent In English, Hindi, Spanish, Vietnamese, & Urdu
Track Record Of Success - Not Guilty Verdicts & Case Dismissals
No individual facing a sex crime should believe that these charges and cases can be handled without an attorney. There is simply too much at stake and far too many long-term repercussions to allow yourself and your case to go without experienced defense. Facing a sex crime allegation is certainly frightening experience, but with the assistance and representation provided by our legal team, you can gain confidence knowing that proven legal minds are fighting for you.
If you or your loved one faces a sex crime allegation, our firm's Dallas sex crime defense attorneys can protect your rights and your future. Call (888) 867-5191 now!
Common Types of Sex Crimes in Texas
The Texas Penal Code establishes laws for numerous sex crimes. Although these charges can vary in severity and scope, each poses harsh penalties, serious sentencing guidelines, and crippling long-term consequences. Well-versed in criminal defense and highly familiar with the Texas court system, our legal team is here to guide clients through the process, all while relentlessly fighting for their freedom. We represent clients charged with any type of sex crime.
Rape allegations are one the most severe criminal charges one can face. Although there is such a negative social climate surrounding rape, there are many instances in which the accused is wrongfully charged. Additionally, rape allegations that arise within relationships can add massive complications to a case. Whatever charges you may be facing, you need proven legal representation.
Specialized law enforcement units have ramped up their efforts to stamp out child pornography. As a majority of these charges also involve internet crimes, you need to have seasoned attorneys on your side who are prepared to address all of the complex legal issues involved. From conducting investigations to fighting on your behalf during trial, our legal team will not relent in our efforts to have your charges dismissed or reduced as much as possible.
Prostitution is a social issue that has been around for centuries. Today, prostitution is known to have numerous implications, including moral ramifications, violence, and additional crimes. Whether you stand accused of solicitation or any other prostitution charge, ensuring that you have legal advocates on your side of the legal arena is of the utmost importance.
Take Proactive Steps to Protect Yourself. Call Our Office Today!
If you or someone you love stands accused of any sex crime in Dallas, then please do not hesitate to equip yourself with the information, guidance, and support our firm can provide. Contact the Mathur Law Offices, P.C. to learn more about your case and the ways in which we can help.